Mathew Cherian I Envisioning a Kinder World
Published: Jul 25, 2019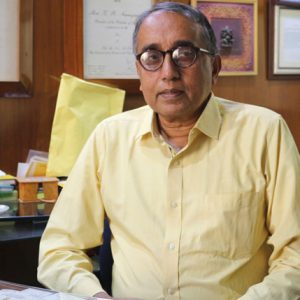 Abstract: Mathew Cherian, Chief Executive Officer, HelpAge India, speaking with Ratish Jha, discusses key challenges faced by India's elderly population and the role of society in redressing them.
TO READ THE FULL ARTICLE
Already have an account? Log In
Keep reading with one of these options :
OR
Term Power
What is ...
Dementia is a syndrome associated with memory difficulties and other cognitive problems often affecting people in old age. It typically interferes with vocabulary, thinking, judgment, memory and physical coordination. Alzheimer's disease is the most common form of dementia.
Palliative care is intended to reduce the physical and emotional pain accompanying any serious illness. However, this specialised medical care is not solely meant for those with a terminal diagnosis but is also extended to the patient's family. Most palliative care is provided in hospitals or clinics.
Parkinson's is a degenerative disorder that gradually erodes a person's ability to control the movements of his/her body.
As per the World Health Organisation (WHO), the term 'elderly' is used to classify people within 60 to 75 years of age. 'Old' describes a person who is above 76 but less than 90 years and 'Very old' denotes one over 90 years.
Scientific study pertaining to the biological, psychological, economical, and sociological aspects of ageing is defined as gerontology. Gerontology includes geriatrics, the branch of medicine specialising in the healthcare services of older persons. As per WHO, geriatrics is concerned with preventative, clinical, remedial, rehabilitative measure as well as continuous health monitoring of older adults.
The term 'senior citizen' refers to an individual who is at least 60 years old. An individual who belongs to the 80+ age category would be known as a 'very senior citizen'.
The National Pension System is a voluntary contribution pension system that is administered and regulated by the Pension Fund Regulatory and Development Authority. It is created by an act of the Parliament of India. Initially designed only for government employees, it was extended to all citizens of India between the age of 18 and 60in 2009.
The term 'life expectancy' refers to the number of years a person can be expected to live.
The scheme offers a sum of INR 350 per month to widows belonging to the 40 to 79 age bracket who live below the poverty line. The pension is offered until their death.
The Rashtriya Vayoshri Yojana was formed by the Ministry of Social Justice and Empowerment. It is a central sector scheme funded through the Senior Citizen Welfare Fund. All unclaimed amount from small savings accounts, public provident fund (PPF) and employees provident fund (EPF) are transferred to this fund.