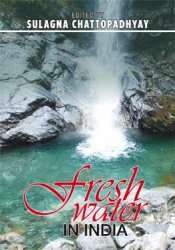 Fresh Water in India-1
ISBN No. 978-81-929633-1-0 Vol No.
INR 410.00
inclusive of all taxes
Quantity
In stock

The book takes a look at freshwater and how it affects the environment and human life as well such that there are a number of ways in which humans interact with it. The articles are mainly from the published articles of Geography and You with a few updates and additions as time has permitted. The studies in this volume can be a resource to aid research and add learning to readers. The book hopes to bring in fresh perspectives that have evolved in the discourse around water in India.
Product Details
Publisher:

Iris Publication Pvt. Ltd.

Language:

English

Binding:

Paperback

Year of Publication:

2018

Edition:

1st Edition

ISBN:

978-81-929633-1-0

No. of pages:

224